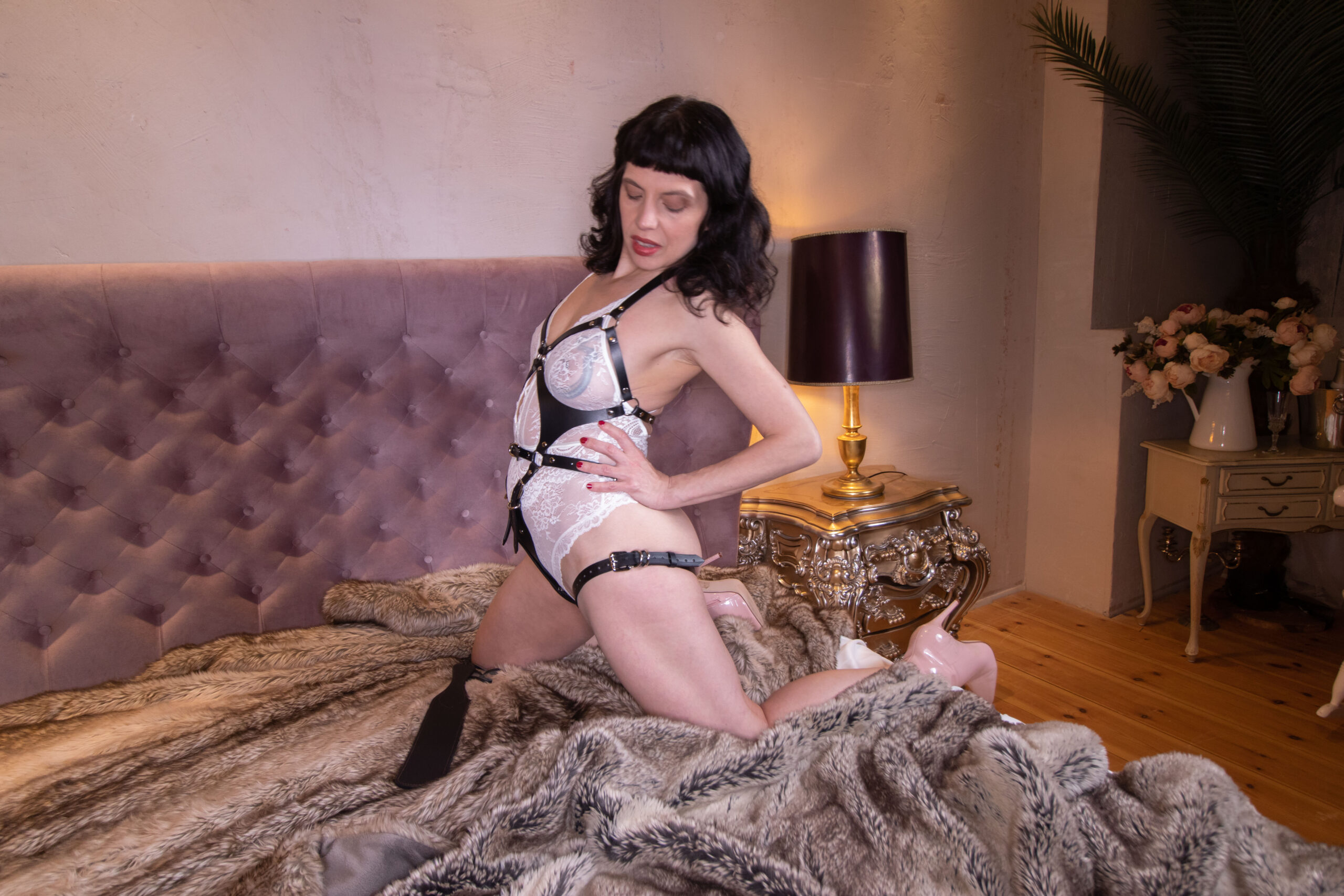 Are you curious to discover more about BDSM?
Would you like to explore your submissive or masochistic desires but don't know where to start?
First off, I would like to reassure you that it is totally normal not to know what a session is like before having had one and to have questions. It is also natural to be nervous beforehand (even experienced subs get nervous before sessions!).
In a beginner session, we will meet as equals and have a conversation about your fantasies, discuss your limits and any questions you might have. We will do different things you are curious about – you can leave it up to my intuition and surrender in my experienced hands or let me know specifically what you want to try. I invite you to communicate with me during the session, let me know what is working and what is not. When the session is over, there is time for a relaxed chat and exchange about how the session was for you.